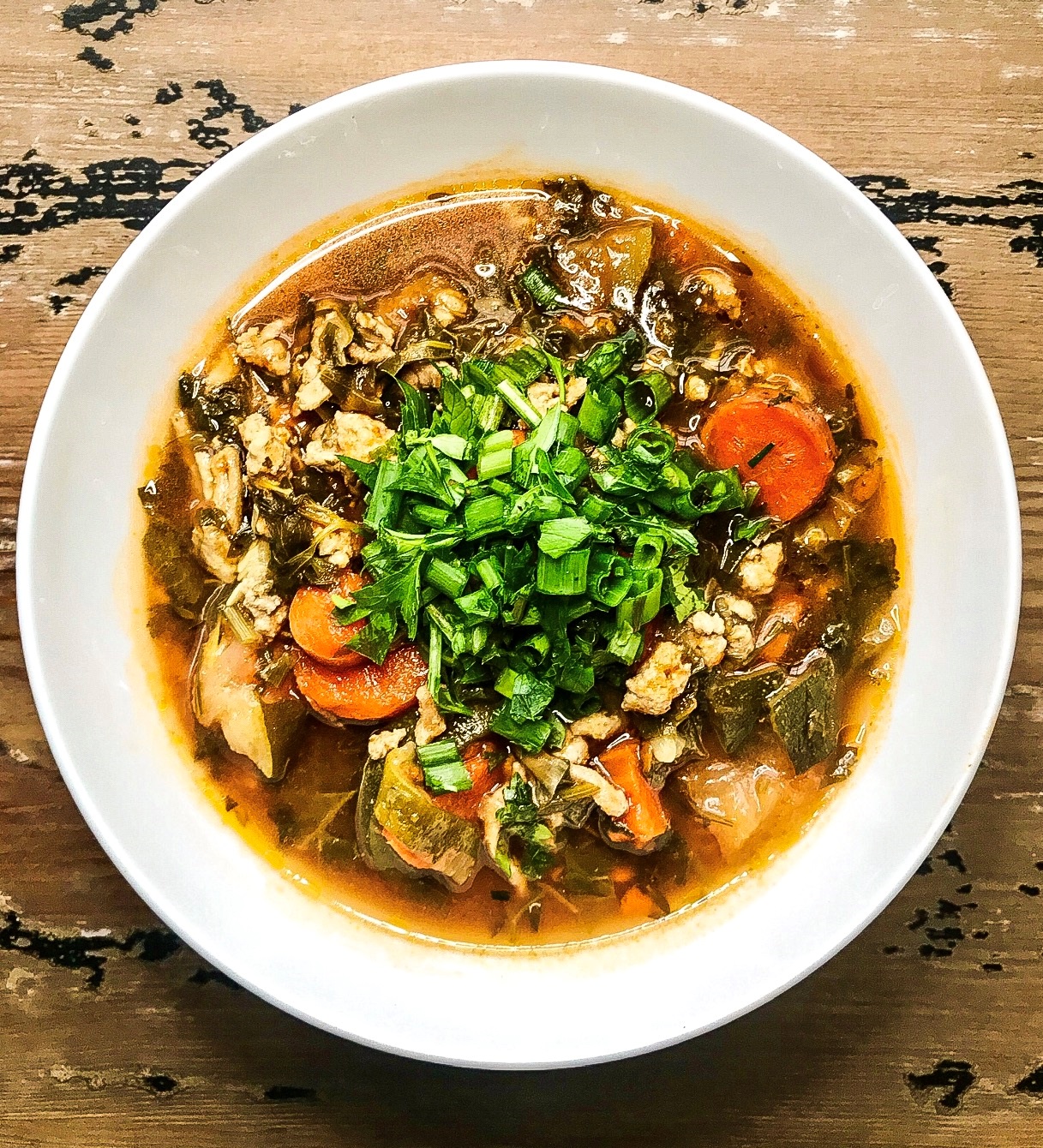 As I'm sitting here on a cold wintery day in the middle of a snow storm I'm craving a healing stew for lunch. There are also two types of people in this world. I'm not referring to the people who wake up early or sleep in I'm talking about the people who LOVE prepped meals and leftovers! Leftovers. It's a hot topic as some love them and others don't! Whatever your preference that's ok but I love me some leftovers for a few days so my lunch is prepped and easy to grab.
Hello Turkey Stew!
This is actually super easy to make so let's get to it! We just need to cook some vegetables in a yummy broth, add in the ground turkey, simmer, and voila! Dinner. This stew is healing and comforting all the while being very satisfying.
2 lbs. organic ground turkey

2 tsp garlic oil (divided)

2 medium leeks (green parts only)

5 medium carrots

1 medium fennel bulb

1 bunch rainbow swiss chard

2 cups bone broth

4 tbsp. tomato paste

2 bunches of cilantro

1 tsp cumin

1 tsp Himalayan salt
Directions:
Saute ground turkey and leeks in a skillet with 1 tsp garlic oil

Saute carrots and fennel in a pot with 1 tsp. garlic oil, once al dente transfer ground turkey into pot with carrots, chop cilantro and swiss chard while carrots, fennel and turkey are simmering on low.

Add bone broth, tomato paste, Himalayan salt, cumin and cilantro. Simmer for a few more minutes and serve.
I like to add some tabasco sauce on top I like spice! Also, a bit of fermented cabbage. Enjoy!
-Angie